The Family Room in the Pension Building at Pension Woody Note Niseko
Room 202 at Pension Woody Note Niseko
Room 202 at Pension Woody Note Niseko

Pension Woody Note is a small, family run, family friendly pension, with the winter maximum number of guests of about 40. Woody Note consists of four buildings: The Pension Building, Virginia and the two Cottages (Site Plan). The Guest Rooms are warm, cozy lodge style accommodation. Each Guest Room is individually heated and has a TV. All beds are western style, although Toshio and Rie can rustle up some Japanese style beds to accommodate an extra guest if needed. Most rooms are twins and accommodate two to three guests.
Guest rooms are warm, cozy and basic, there are no ensuites but Pension Woody Note makes up for this in so many other ways. The position on the mountain is first class and the very modest tariff is unbelievable value when you consider that you are within minutes of some of the best powder skiing on the planet.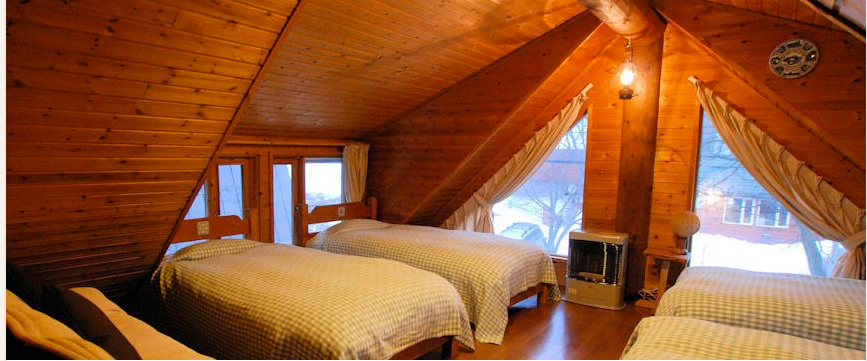 Family Room
The Family Room is a large room which accommodates four to five guests overlooking Momiji Zaka.
Twin Rooms
The following rooms are Twin Rooms which can accommodate up to three guests.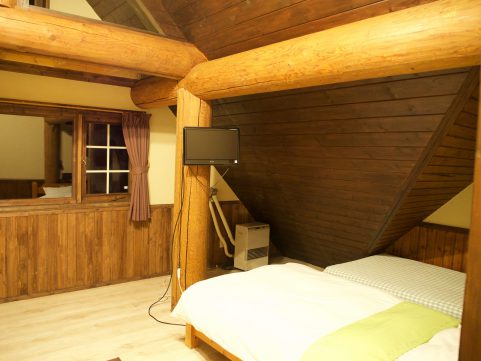 Room 202 at Pension Woody Note Niseko
Twin Room
This room is situated at the rear left-hand side of the Pension Building.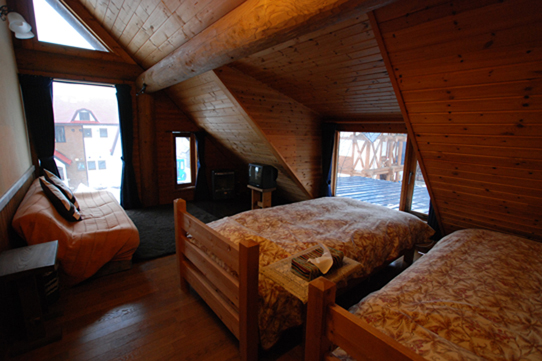 Twin Guest Rooms in the Pension Building
Virginia Guest Rooms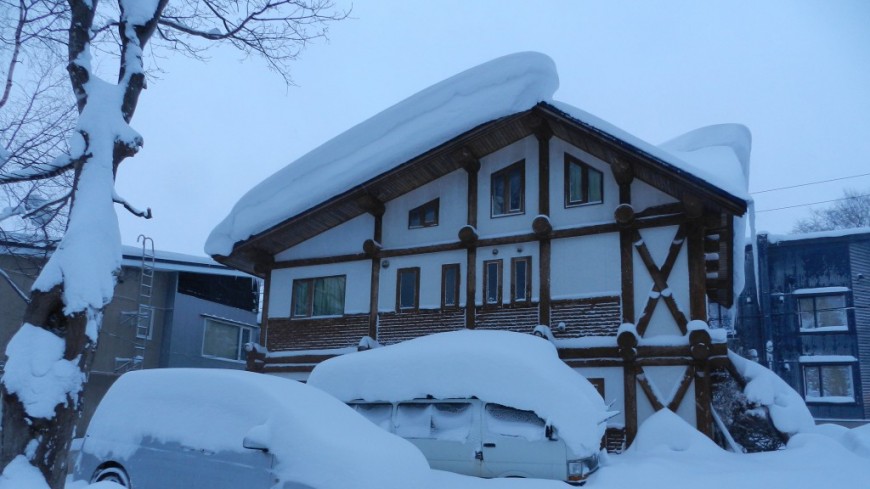 'Virginia' - One of the Accommodation Buildings at Pension Woody Note
Virginia
Virginia is also part of Pension Woody Note and contains a number of twin rooms and two Loft Rooms. Virginia has a shared bathroom and toilets. Guests have breakfast in the Pension Dining Room and usually meet with other guests at night in the dining room or the lounge/TV room. After breakfast Toshio San will be keeping a well trained eye out to make sure Virginia guests make the Pension's bus to the Hirafu Lifts. Virginia guests have the option of storing their skis/snowboards in either the Pension Building or Virginia. Most choose the new ski/snowboard/boot facility in the Pension Building as it offers a convenient starting point to catch the Pension Bus and a convenient drop off in the afternoons as the Free Shuttle bus drops guests at the door.

Virginia - Lower Level Loft Room
 The Cottages at Pension Woody Note
The best group, eight to 10 guests, five star budget accommodation in Hirafu (Niseko)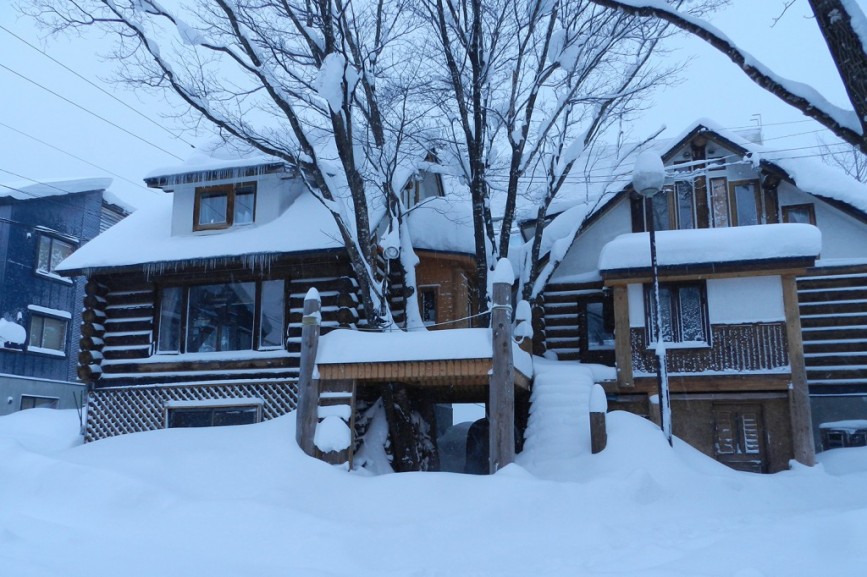 Cottage Number One
The Cottages accommodate from six to ten guests each and have their own bathroom and toilet.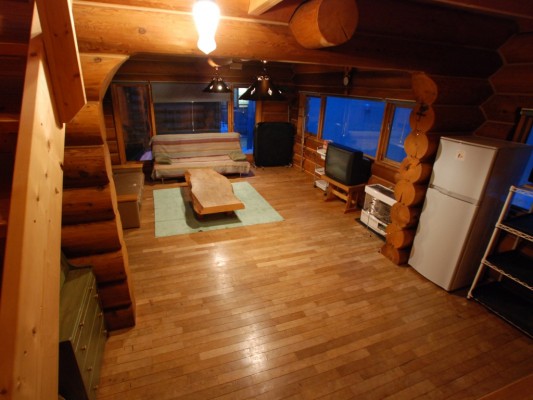 Living Area - Cottage One
Cottage Number Two Pension Woody Note
Photographs by Ting Hsieh
Cottage Number Two at Pension Woody Note the best five star budget accommodation in Niseko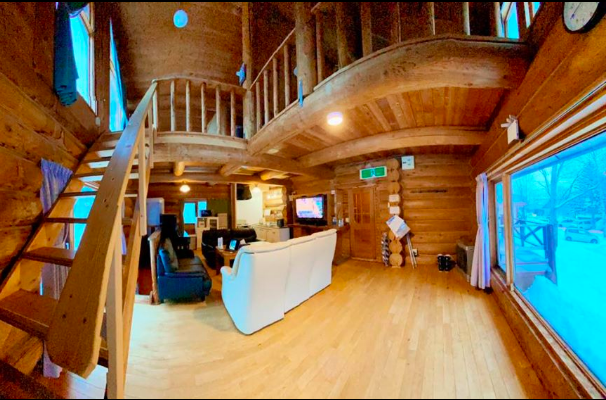 Cottage Number Two - The Living Area